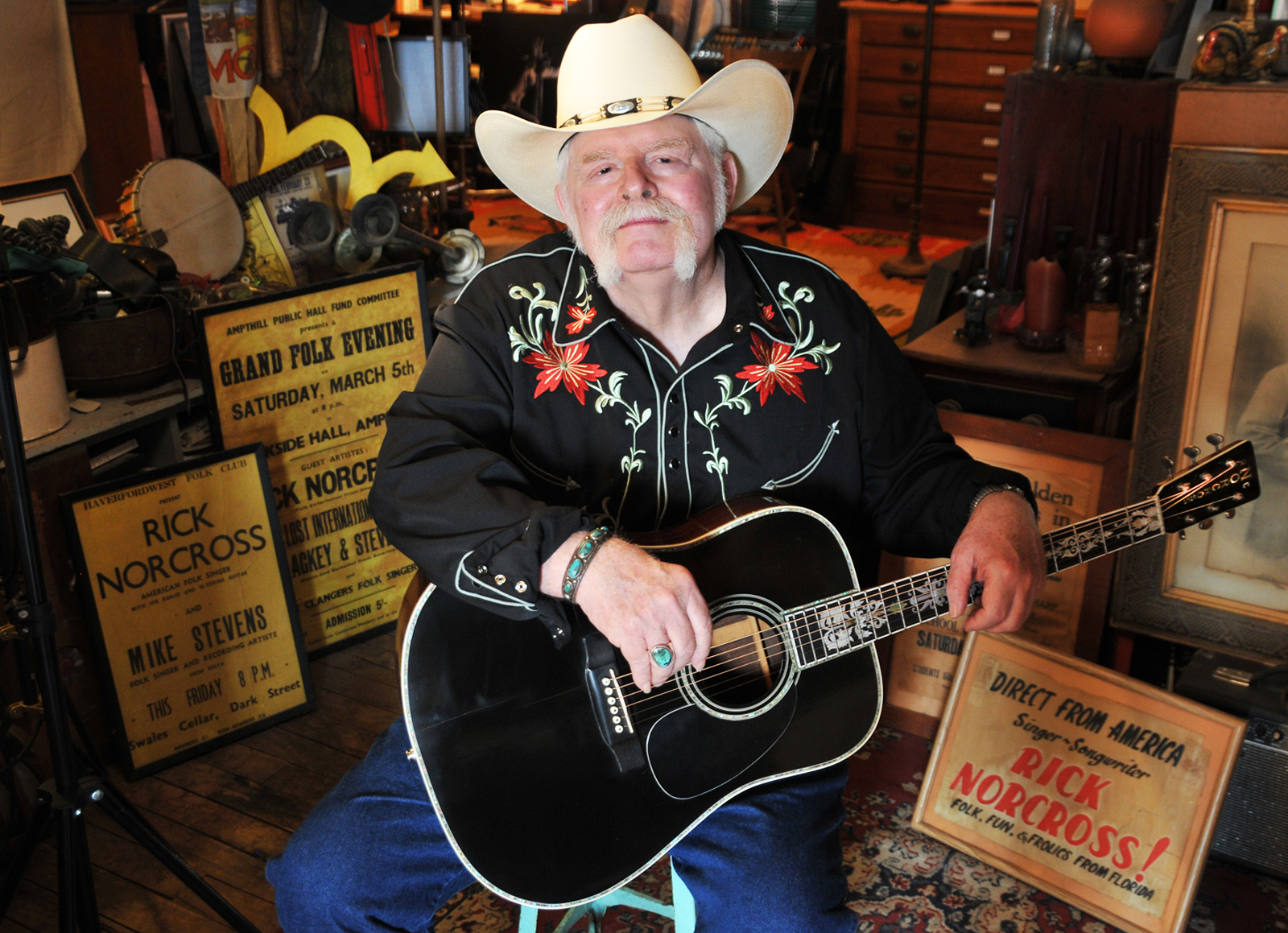 Rick Norcross arrived in Florida in 1963 from East Hardwick, Vermont to attend Florida Southern College. In 1966, he transfered to the University of South Florida and the following year founded and operated The 18th String Coffeehouse & Music Emporium just off the USF campus, a showcase for folk singers from Florida, New York City and London.
A former Fine Arts Editor of The USF Campus newspaper, The Oracle, he signed on to cover the music scene for The Tampa Times in '69 and left in '74 to resume playing music full time. He earned a journalism degree from the University of South Florida, class of 1973. He played the Florida State Fair for 11 years and often performed at the Florida Folk Festivel and other folk venues all over Florida and the East Coast. He opened for Dave Mason and Billy Preston at the Bayfront Center in '74 and after returning from his third tour of British folk clubs, began splitting his time between his native Vermont and Tampa for the next 25 years.
Today, he works out of Burlington, Vermont, and fronts his award winning seven piece western swing band, Rick & The All-Star Ramblers. He has been a touring musician for 57 years and has recorded 12 albums on the Airflyte Records label. In 2016, he was honored by the Academy of Western Artists as writer of the "Western Swing Song of the Year." Visit rickandtheallstarramblers.com for further information.
HOME – ABOUT PRESS PASS – ABOUT PRESS PASS ELVIS – ABOUT RICK – REVIEWS – ORDER – CONTACT